The rapid emergence of the COVID-19 pandemic has thrust tools like next generation sequencing (NGS) applications to the forefront of the global public health response. NGS is a sensitive and specific tool that is being used to detect the presence of the SARS-CoV-2 virus from a variety of clinical and environmental samples.
Tracking SARS-CoV-2 viral strain evolution is critical for monitoring new regional outbreaks, contact tracing, infection control and verifying the performance of front-line RT-PCR diagnostic assays. Being able to report accurate sequence variations confidently, is critically important.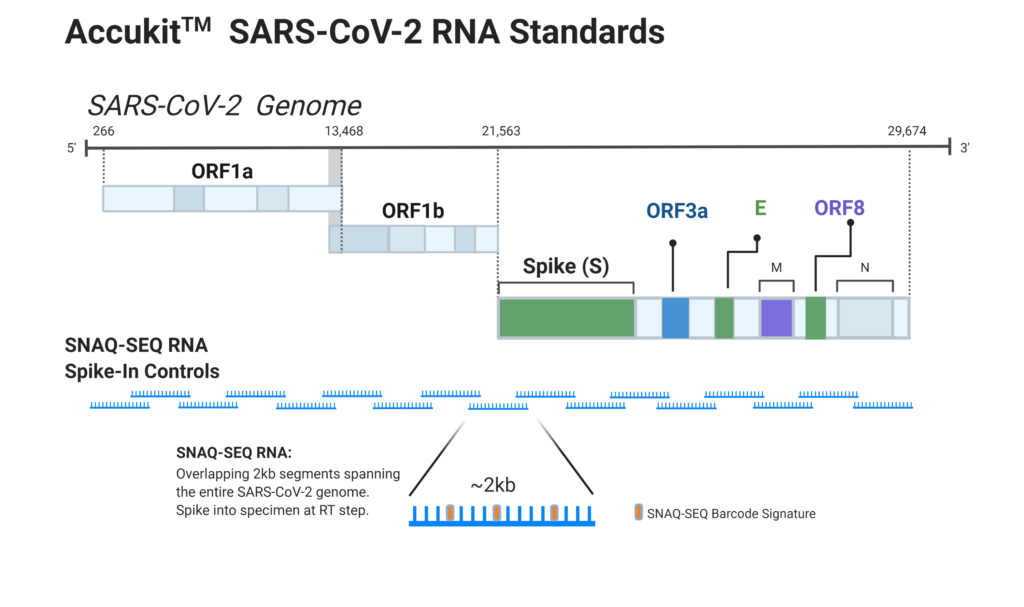 Ensuring the correct result requires using high performing quality control standards. SNAQ-SEQ internal NGS assay standards are an ideal solution as they control for bias in the sequencing workflow and guard against performance drift. Using spike-in standards not only provides for harmonization of performance across multiple sites, operators, and platforms, it also ensures the highest confidence in the sequence assemblies derived from the assay.
NGS + SNAQ-SEQ sequencing standards can play an important role in confirming positive results from the myriad of RT-PCR front line methods, exhibiting high sensitivity and specificity when used as limit of detection controls. Increasingly sensitivity thresholds for each batch will need to be assured when pooling samples for asymptomatic screening.