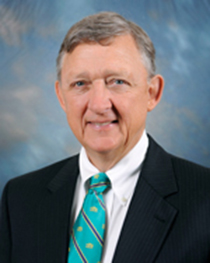 Ronald B. McNeill, Chairman
Mr. McNeill is a partner with Liberty Healthcare Group in Wilmington, N.C., an integrated post-acute healthcare network providing long term care, assisted living, home health and hospice across the Carolinas. From 1988 to 1996, he was a partner with Pharmaceutical Product Development, Inc. (PPDI) in Wilmington, N.C., a Contract Research Organization serving the pharmaceutical industry with Phase 1 through Phase 5, clinical trial management, Pharmaco –economics, Biostatistics, Informatics and Genomics. He is a member of the University of North Carolina Wilmington Cameron School of Business Executive Advisory Board and the Wilmington Investor Network, an Angel investing group. He has a B.S. in Chemical Engineering from NC State University and an M.B.A. from Georgia State University. He is a registered professional engineer in North Carolina.
---
Manfred Frey
Mr. Frey is an entrepreneur, business angel and advisor to corporate transactions. His latest project was a very successful company sale closed in a medium-sized successor. He is an active and formative member of several boards of medium-sized companies. He has held positions in research and development at the prestigious Battelle Institute (Columbus, Ohio, Geneva and Frankfurt) and management of the German subsidiary of the American software company Information Dimensions Inc.. He also managed the world's leading IT market intelligence firm International Data Corporation Inc., responsible for Central and Eastern Europe. From 1992 to 1998 he was independent M & A advisor in the IT / telecom environment. From 1998 he served on the board of the then-publicly traded investment company KCP Ltd, responsible for more than 70 in some international investments, over 30 IPOs and trade sale exits. He has a master's degree in techno/economics from the University of Karlsruhe.
---
Vijay Aggarwal, Ph.D.
Dr. Aggarwal has more than 30 years of experience in both pharmaceutical services and clinical diagnostics. Currently, Dr. Aggarwal is CEO of Vaxigenix, an early stage pharmaceutical company developing treatments for colorectal cancer and managing partner of the Channel Group, a strategic and management advisory organization. Dr. Aggarwal was president and CEO of Aureon Laboratories Inc., a predictive pathology company offering advanced tissue analysis services to practicing physicians and the pharmaceutical industry. Prior to Aureon, he was president of AAI Development Services, Inc., a contract research and development services company serving the pharmaceutical and biotech industries. Prior to holding that position, Dr. Aggarwal was president of Quest Diagnostic Ventures, where he had responsibility for new technology, new business models, clinical trials testing, and direct–to-consumer strategies. In addition, he served on the six-member executive management team of Quest Diagnostics. Earlier in his career, Dr. Aggarwal held many positions with SmithKline Beecham Clinical Laboratories (SBCL), the clinical laboratory operations of SmithKline Beecham plc, including direct responsibility for all of SBCL's U.S.-based laboratories as executive vice president of laboratories, responsibility for reimbursement as vice president of managed care and several general management assignments. Dr. Aggarwal serves on the boards of several privately held diagnostic testing companies, including: Targeted Diagnostics and Therapeutics Inc., Lesanne Biomarkers, Mitomics LLC, Viracor-IBT Laboratories and an IVD company, Genisphere Inc. Dr. Aggarwal holds a Ph.D. in pharmacology from the Medical College of Virginia.
---
Forrest Waldon
Served as CEO of several pharmaceutical companies including Osmoteca and Endeavor Pharmaceuticals
Served as Executive Vice President at AAI Pharma, a specialty pharma CRO
---
Scientific Advisors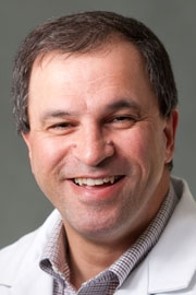 Greg J. Tsongalis, PhD,
Professor of Pathology
Past president of Association of Molecular Pathologists (AMP)
Director of the Clinical Genomics and Advanced Technology Program, Dartmouth-Hitchcock Medical Center
---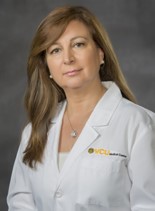 Andrea Ferreira-Gonzalez, PhD
Professor of Pathology
Past president of Association of Molecular Pathologists (AMP)
Chair of the Molecular Diagnostics Division of Virginia Commonwealth University
---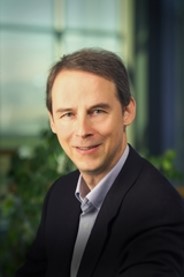 Carl T. Wittwer, MD, PhD
Professor of Pathology and adjunct professor of BioMedical Engineering at University of Utah
Founder, Biofire Diagnostics, LLC (BioMérieux's Global Center of Excellence for Molecular Diagnostics)