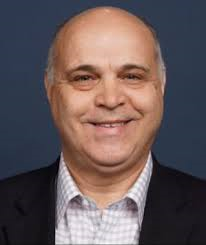 Nick Lazaridis, Ph.D., President
Dr. Lazaridis has held key positions within the pharmaceutical and diagnostic industry for over 20 years and has extensive expertise in regulatory and drug development from a CRO prospective with a focus on pharmaceutical and diagnostic products involving various therapeutic areas. Prior to forming Accugenomics, Dr. Lazaridis served as President of Gene Express Inc, an emerging diagnostics company. He has also held several key positions within AAI Pharma from 1988 to 2006 and  most recent served as Senior Vice President of Pharmaceutical Development at AAI Pharma, where he led a team of professionals in three business units from formulation to commercialization.. He was involved in several regulatory approvals and commercialization of several pharmaceutical products. Dr. Lazaridis received his Ph.D. at NC State University and his Bachelor's degree in chemistry from Jacksonville State University.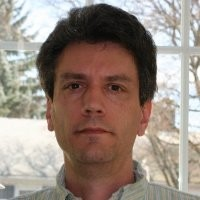 Tom Morrison, Ph.D., Chief Scientific Officer
Dr. Morrison has more than 10 years of experience developing and commercializing technologies in emerging and mid-sized Life Sciences companies, with an emphasis on diagnostics testing market and technologies in the last four years. Dr. Morrison's experience and leadership further AccuGenomics' goals in internal standard development and optimization, commercial product development and launch, and development of a strong product pipeline. Prior to joining AccuGenomics, Dr. Morrison served as Senior Director at BioTrove (now part of LifeTechnologies), a nanoplate-based genomics company. Previous to this role he was director of protein engineering at the industrial enzyme company Genencor. Dr. Morrison received his Ph.D. from the University of Utah, Salt Lake City and his B.A. from University of California, Berkeley.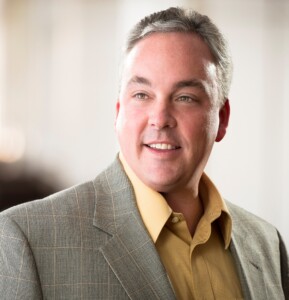 Dan Dilks, SVP Business Development & Commercial
Dan has more than 25 years of focused experience within the life science, diagnostic and pharmaceutical industry. Of those, he spent more than 12 years in research working across institutions including The Children's Hospital of Philadelphia, The University of Pennsylvania, and Wyeth Research (now Pfizer). Following these years in the lab, Dan then spent 15 years focused on consultative workflow-based approaches with his clients, holding commercial roles of increasing responsibility with market leading organizations including Promega, Roche Diagnostics, and Illumina. In these roles, Dan supported the needs of some of the world's leading pharmaceutical and CRO organizations by establishing customer centric relationships and consistently demonstrating the highest levels of trust and integrity with global clients. Dan holds a BS in Biology (Rutgers University), and a Master's Degree in Cell & Molecular Biology (Rutgers University).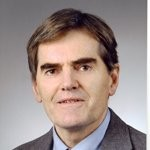 James C. Willey, M.D., Co-Founder, Inventor, Medical Advisor
Dr. Willey is the inventor of technology licensed to AccuGenomics. Dr. Willey is the George Isaac Professor for Cancer Research & Professor of Medicine in Pulmonary and Critical Care Medicine at the University of Toledo Medical Center located on the University of Toledo Health Science Campus.