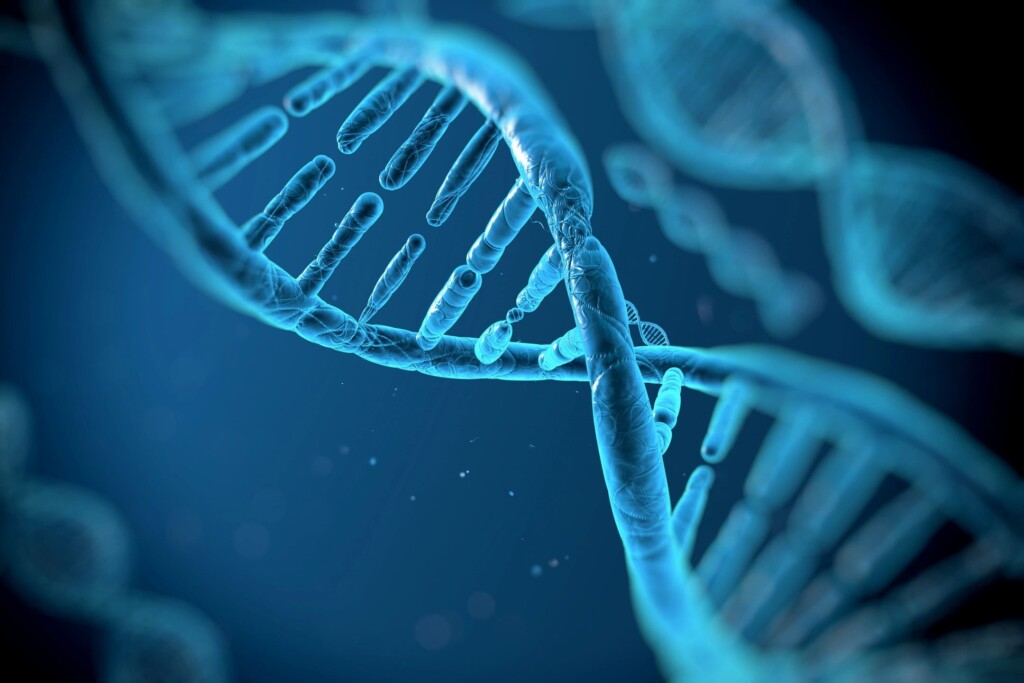 Patent Issued for Diagnostic Tool to Identify Human Genetic Information –
WILMINGTON, NC, December 12, 2018 – AccuGenomics, Inc., a diagnostic company based in Wilmington, NC, is pleased to announce that the United States Patent and Trademark Office (USPTO) has awarded a patent to technology licensed to AccuGenomics. U.S. Patent Number 9,944,973, entitled "Methods for Standardized Sequencing of Nucleic Acids and Uses Thereof," covers the development of a diagnostic tool designed for the identification of human genetic material information for the diagnosis and treatment of many diseases. The recently issued patent is licensed exclusively to AccuGenomics and is part of a larger patent portfolio.
"With the addition of this patent, we are able to expand and improve the application of next-generation sequencing (NGS) in precision diagnostics and the study of human diseases," said Tom Morrison, Ph.D., Chief Scientific Officer of AccuGenomics."The issuance of the patent is a testament to AccuGenomics' strength in innovation and commitment to best patient treatments."
The identification of human genetic information has become critical for the diagnosis and treatment of a range of diseases. The proprietary technology covered by Patent 9,944,973 is intended to allow for the identification of genetic information as efficiently, reliably, and inexpensively as possible. In addition, the technology will improve the acquisition of genetic information on somatic variants, copy number variation, circulating tumor DNA, mitochondria, and organisms that cause disease.
"The issuance of this patent now protects expansion of our innovative standardization technology from quantitative PCR to next-generation sequencing platforms," said Dr. James Willey, Medical adviser and founder of AccuGenomics. "Compared to other assessment methods, such as quantitative PCR, next-generation sequencing enables massively parallel assessment of variation in gene sequence and RNA transcript expression."
The complete text of the patent is available on the website of the USPTO at www.uspto.gov.
For more information about AccuGenomics, their diagnostic tools and their pipeline, please visit www.accugenomics.com.
About AccuGenomics
AccuGenomics, Inc. is a diagnostic company headquartered in Wilmington, NC. Founded in 2010 by clinical researchers in the life sciences and diagnostic industries, AccuGenomics grew from a collaboration with the University of Toledo and the Innovative Molecular Analysis Technologies Program of the National Institutes of Health. Today, AccuGenomics is committed to improving patient outcomes by providing standardization technologies for multi gene expression tests that accurately diagnose, monitor and inform the treatment of diseases. Their leading technologies include Standardized Nucleic Acid Quantification (SNAQ), for use in quantitative polymerase chain reaction (PCR) platform analysis, and Standardized RNA Sequencing (STARSEQ), which ensures quality in next-generation sequencing (NGS). For more information or to discuss a partnership with AccuGenomics, please visit www.accugenomics.com or call 910.332.6522.
AccuGenomics, Inc.
Nick Lazaridis Ph.D.
President
AccuGenomics Inc.
1410 Commonwealth Dr Suite 105
Wilmington NC 28403
Tel 910 332-5780
Mob 910-200-3228
Fax 910-679-4263